The Philippine government on Wednesday said that plans are underway to bring back more than 200 Filipinos from several Islands in the Caribbean that were devastated by Hurricane Irma.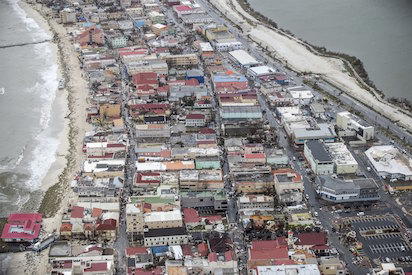 Philippine Foreign Secretary Alan Cayetano said that two government teams are on ground in the British Virgin Islands and are en route to the U.S. Virgin Islands to assist Filipino victims of the hurricane.
"There are now as many as 236 (Filipinos) from various parts of the Caribbean who have asked to be repatriated. We assure them that we will bring all of them home," Cayetano said.
Citing the latest report from the Philippine embassy in Washington D.C., Cayetano said from 160 to 180 Filipinos are waiting to be repatriated from the British Virgin Islands.
He said 20 of them are from Anguilla and another 36 from St. Martin.
The embassy, which is overseeing the repatriation effort, is currently planning to charter aircraft to transport the stranded Filipinos to Manila.
"We hope that all the logistical and administrative requirements would be arranged soon so we could start repatriating (them) by Monday," the statement reads.
NAN
Source:https://www.vanguardngr.com/2017/09/hurricane-irma-philippines-bring-back-200-filipinos-caribbean/
Others are reading